Princess Turandot. The 90th Anniversary of Šiauliai National Drama Theatre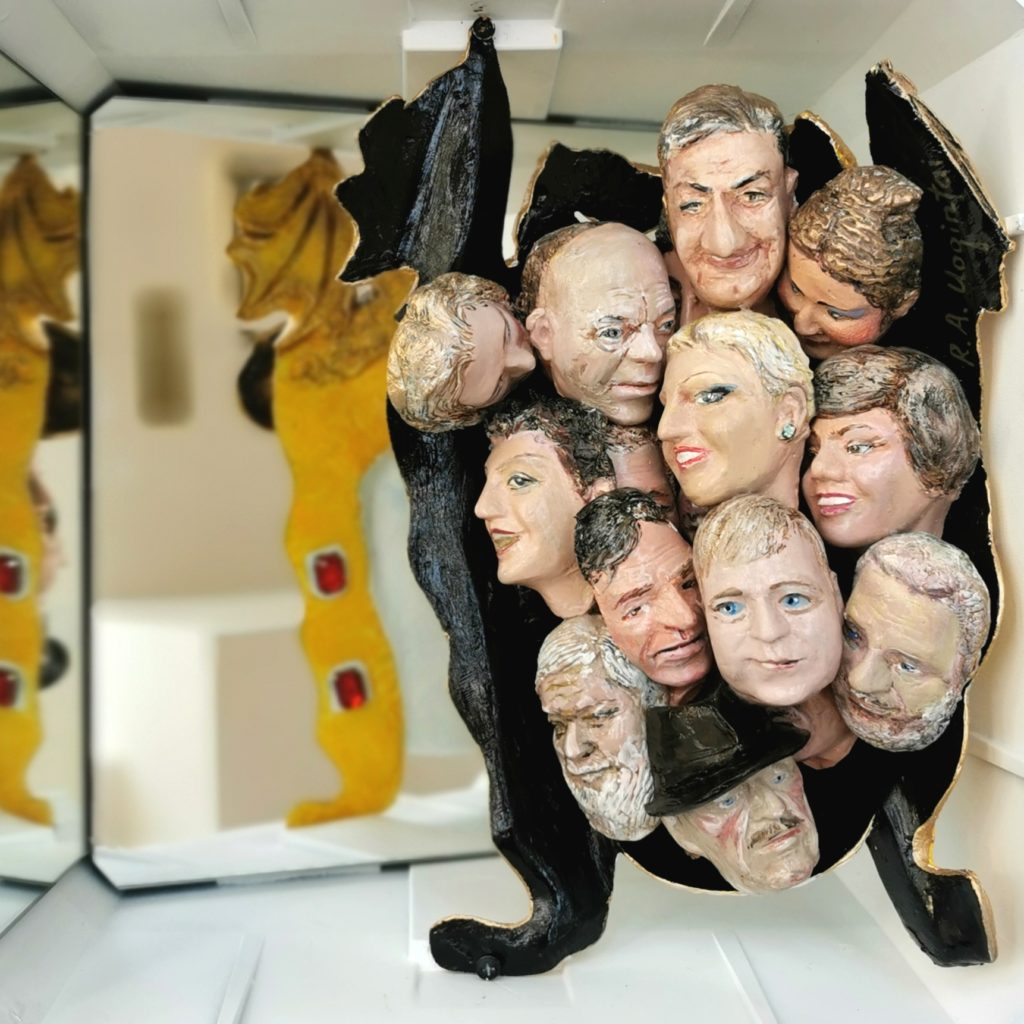 We uncover secret inclusions and there we find our masks that we left frozen in the wax of time. Everything continues to live on in the wax of time but it is not something we can observe directly. Šiauliai National Drama Theatre was opened in 1931 with the première of "Princess Turandot" by Carlo Gozzi. Reda and Arūnas Uogintas use a mask from this play to embody a number of other little masks – faces of the actors of Šiauliai Theatre. The face of an actor is a constantly changing mask which makes us look at ourselves without being hypocritical. To recall the words that Countess Alexandra Zubova wrote in her letter to the tsar: hypocrisy is detrimental to a child's psyche. But a mask in the theatre is not hypocrisy. Once you put a mask on, you become someone else, you become a part of a strong invisible force and you set out to fight darkness. Melpomene, the Muse of Tragedy, lifted up people's spirits with her songs when they encountered the darkness of adversity.
Generation after generation, the count's title increasingly lost its special meaning for the Zubov family, as it gradually turned into a mask which served as a guise while trying to hide the Lithuanian press in the basements of the Governorate from the tsar's gendarmes. Who would dare to enter into conflict with the counts?
"Nothing comes from nothing," Alexandra says. Hence, nothing disappears into nothing; they simply watch from above, from the balconies of heaven. But we have to turn our heads up and keep our memories alive.
In this work by Reda and Arūnas Uogintas, actor Pranas Piaulokas is seen looking up at the sky from one mask, and at the same time looking down from the balcony of heaven. The others, like the rest of us, are only looking up at the sky for the time being.
Coordinates: 55.9329525, 23.3123808